Every year on the anniversary of Kimberly's death, her mother, Patti, bakes Italian rainbow cookies and places them on the tiny beach she's created on Kimberly's gravesite. What must it be like to sit beside your child's tombstone? What must it feel like to leave her favorite uneaten cookies behind you as you walk away without her?
I hope we all never know how it feels to grieve the loss of a child. You think you could imagine, but Patti will tell you that you can't.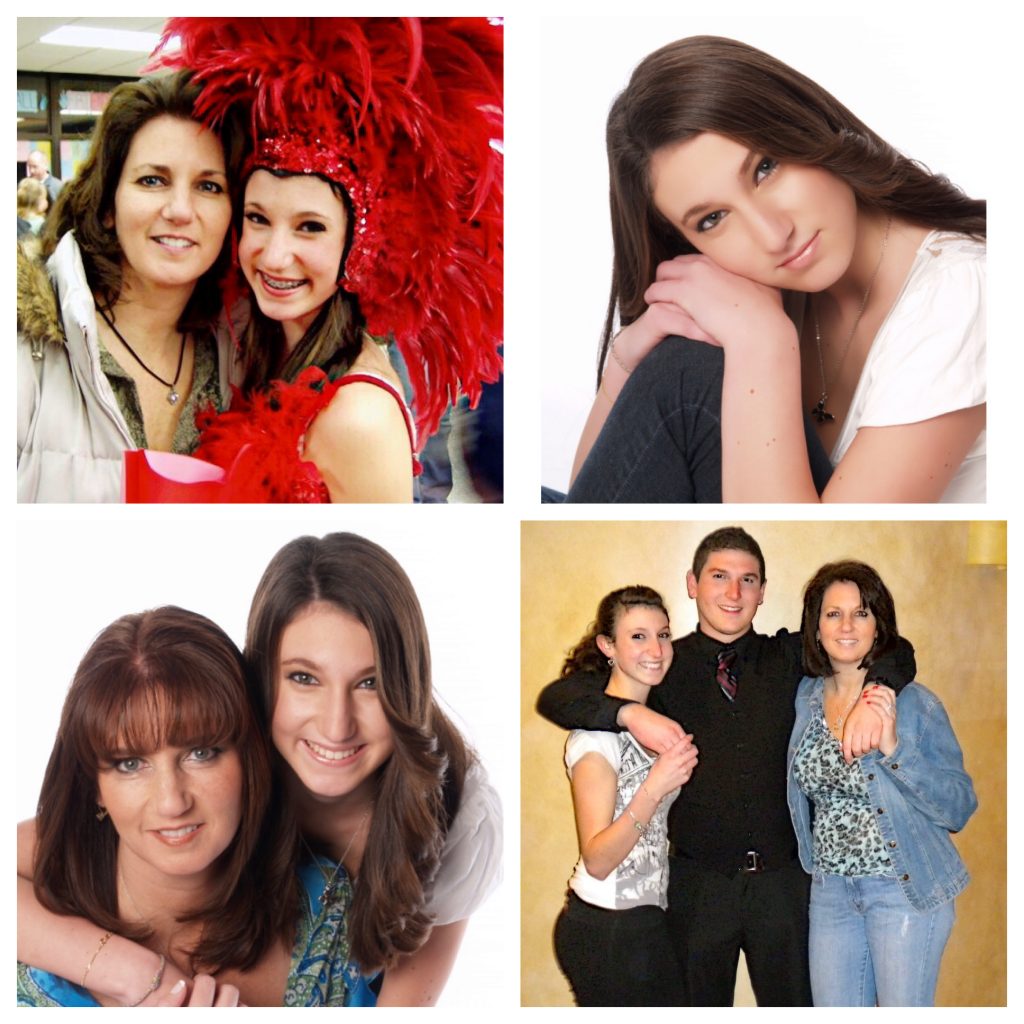 You're wondering what caused Kimberly's death. I'll get to that, but first, you need to dip your toes into Patti's shoes. It's important to understand that any parent could be Patti.
Interestingly, Patti had an acquaintance whose teen passed away not long before Kimberly did. Patti said she was sick over it, that she couldn't go to work. "But then I realized that I could get up and go on with my day," she said, "that mom couldn't escape it."
All of us who haven't lost a child can empathize and do so to the point of being sick over it, but you can still get up and go about your day. That's the difference.
A mother who has gone seven years without her 17-year-old in the physical world can hold back tears, but it doesn't mean they aren't there. It's the little things that cause the most considerable pain—observing a young freckle-faced girl in pigtails holding hands with her mother in the store, seeing photos of Kimberly's friends all grown up, and even when looking back on her own wedding day.
Kimberly welcomed her soon-to-be stepfather, John, and two new siblings into the family long before it ever became official. Three months before the wedding, Kimberly picked out the perfect wedding dress for Patti. Two days after the young maid of honor chose her mother's white gown, she fell ill.
Patti called her pediatrician and his instructions were to give her Motrin and bring her into the office if her flu-like symptoms didn't improve. Kimberly perked up after the Motrin, but Patti held Kimberly through the night with the hope that Kimberly would wake up as her happy, spunky self.
As the sun rose, Patti noticed that Kimberly could barely move. "My ankles are bleeding," Kimberly cried.
Although there was no blood in sight, Kimberly was right; she was bleeding on the inside. Petechiae—circular patches on the skin that are a result of internal bleeding—appeared on her ankles and slowly crept up her body. Patti, a seasoned nurse, saw the petechiae and knew Kim needed to get to the hospital immediately.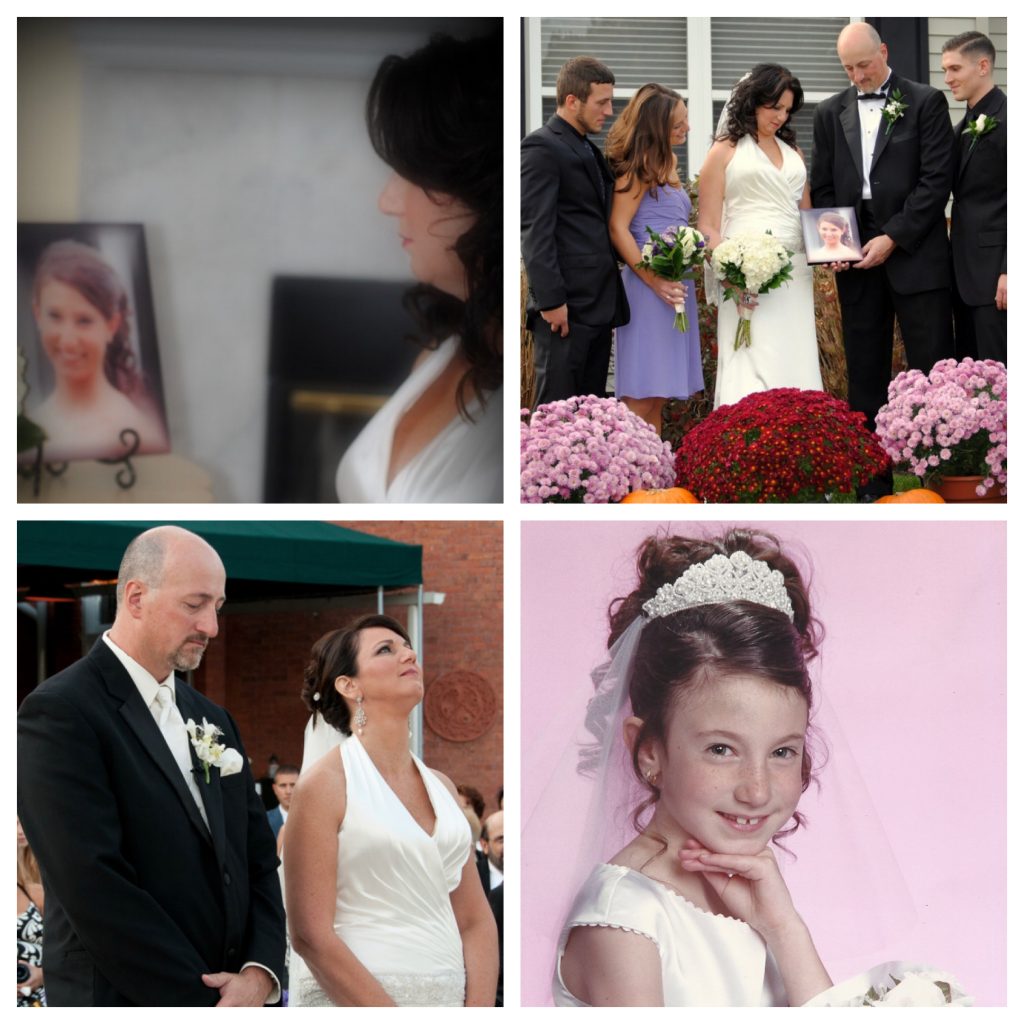 Patti watched her daughter succumb to the invader.
Kimberly bled within her body; her skin turned black, and the loss of her limbs was near. At the least, Kimberly would be in a wheelchair for the rest of her life. Hopeful, Patti started considering wheelchair-accessible homes, but it wasn't long before Kimberly was on life support.
On June 19, 2012, Kimberly was buried in the prom dress she never got to dance in.
When I sat down with Patti, she said many times, "everything was going right."
Kimberly had just enrolled in nursing school, equipped with a car and school parking sticker on the back. She was about to go to prom and graduate. Patti's son was in basic training and had a bright future, and Patti's family was merging with her soon-to-be husband's to become a family of six. This fun-loving, optimistic, and silly teen would have made the perfect maid of honor.
Now Kimberly smiles at the family from a picture frame on holidays, birthdays, and dinners.
Life is not measured by the number of breaths we take, but by the moments that take our breath away, was Kimberly's favorite quote.
Patti says that Kimberly lived by this mantra every day. Kimberly adored the saying so much, she added it to her bedroom wall. Patti wasn't sure how to leave it behind when they moved from Kimberly's childhood home.
"As I stood in Kim's empty room with nothing but this quote on her wall, I had an idea. I decided to take a piece of her room with me. I asked my best friend's husband to cut the sheetrock out of Kim's wall for me. And when he did, it didn't crack or crumble. And it's heavy and was a lot bigger than it is now. He said there was such a strong force behind the sheetrock pushing it out of the wall. And now it hangs beautifully framed above our fireplace with all six stockings", said Patti.
When I think about what things remind me of my own children, it's those things that were loved—the dirty, the tattered, the torn—that mean the most.
Two hand-holding Teddy bears are what remind Patti of her children. Patti's eyes light up when she talks about how cute Kimberly was as a child when she held the bear to her nose and sucked her two fingers.
How are any of our children any different from Kimberly? The answer is that they're not. Take a second to picture your child's most-loved possession.
"It's the memories I have – the sound of her contagious laugh, her voice, her hugs, her gorgeous smile, her silly faces, the love she and I have for each other and the bond we will always have – that make my heart smile but hurt at the same time. Kim is still very much with all of us, watching over us, inspiring and reminding us just how precious life is. Her spirit lives on through each and every person she touched in her short life of 17 years, and also in the countless others who never personally met her. She lived every moment of every day to its fullest. In tribute to Kimberly, let us all do the same," said Patti.
Here's where we get to the why.
Kimberly passed away from meningitis B, a bacterial infection that we now have a vaccine to prevent. Patti made sure her children were fully vaccinated, including with the MenACWY vaccine, but at the time, the newer meningitis B vaccine that would have saved Kimberly's life didn't exist. There was no way to protect her.
Students, especially those in college, are particularly vulnerable to meningitis B. It's contagious, especially among young adults living in close quarters and sharing just about everything. Many of these students are unsuspecting carriers of the bacteria, and unfortunately, it passes quickly due to the low vaccine rates.
Currently, both meningitis vaccines (MenACWY and MenB) are NOT requirements to enter most colleges and universities, as each has its own requirements. Whether it's a requirement or not, both meningitis vaccines are essential for your child to be as protected as possible, just as all vaccines are.
Parents are under the false impression that this can't happen to their child, and many parents just don't know the meningitis vaccines exist.
Patti is now fully committed to making sure healthcare professionals, schools, teens, and parents know the importance of the two meningitis vaccines: MenACWY and MenB vaccine. With the Kimberly Coffey Foundation, she's doing just that.
Patti wants parents to know this disease is a real danger.
She speaks publicly nationwide and also tells her story at the high school that Kimberly attended. Teary-eyed children and parents quickly become aware that their children need the meningitis B vaccine.
Kimberly's life lives on through the foundation, and through every child who gets vaccinated and grows up free of meningitis B. Reminders of Kimberly can be found on plaques, planted trees, and photos on rocks from the Adirondack Mountains—one of Kimberly's favorite places. In times of longing, Kimberly's family's messages leave the Earth on balloons to the great beyond.
Patti's made sure that Kimberly's passion for becoming a pediatric nurse is fulfilled every year through a scholarship given to a student on his or her way to nursing school. One of the requirements? He or she must show proof of receiving both meningitis vaccines.
So maybe everything is right. Patti's expectations of the future have changed, but she's created a different kind of right.
Patti wants you to know, "Kim will always be my daughter and will always be Christopher's little sister. She will always be a stepsister to Jaclyn and Johnny. She was a wonderful granddaughter, niece, cousin, and amazing friend to so many. She was loved by so many people in her short life. She was vibrant, compassionate, kind, smart, silly, witty, and just so incredibly funny! One of her favorite things was the beach with her friends. To have her toes in the sand and be by the water was the perfect day for Kim. She packed a lot of love and joy into her life, and for that, I'm beyond grateful."
Now that you have taken the journey into the tip of this story, what do you do next?
Make sure your child or children are vaccinated, start spreading the word about these two essential vaccines, and share Patti's story with your friends and family. Finally, consider joining the B-team by the Meningitis B Action Project, where you'll be given exciting tasks to spread the word and take action in your community. You can sign up on the web site.
Visit the Kimberly Coffey Foundation web site for more. When you do, you will see a lighthouse. Kimberly loved the beach, and her light still shines. She still is.
You have a choice to go on about your day and forget what you've read, or you can take action. Never forget that life is fragile and that it's important to do everything you can to protect your family!
Patti Wukovits, BSN, RN, lost her 17-year-old daughter Kimberly Coffey to Meningitis B. In her memory, Patti created the Kimberly Coffey Foundation, and most recently the Meningitis B Action Project to help ensure no other families have to go through what her family went through.
Links: