Update as of 8:00 am ET:
On the morning of St. Patrick's Day there are 4743 cases and 93 deaths due to COVID-19.
All public schools have been ordered to shut down until March 31.
The CDC says that the coronavirus crisis could continue until July or August.
For the next 15 days, people are to avoid gatherings of more than 10 people.
San Francisco is on lockdown and is requiring people to stay home except for essential needs.
Many restaurants and bars have been ordered to closes. Fast-food chains have been encouraged to close all inside dining. Stores have also been encouraged to close doors or change their hours, leaving business to move totally or partially online.
Stay tuned for daily updates!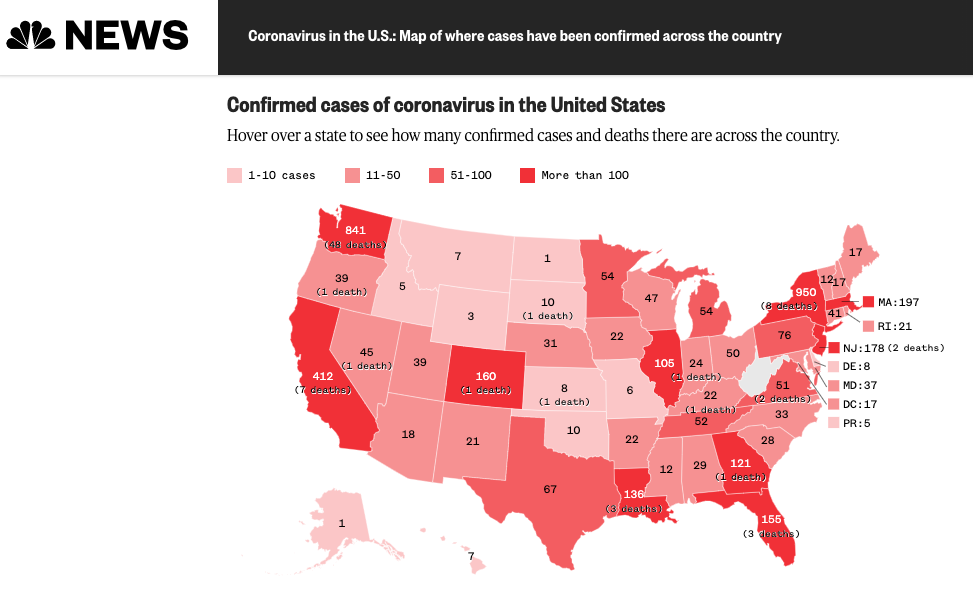 Resources: