Hi there!
If you aren't following The Vaccine Mom Facebook page then you haven't been getting nearly all of the important information I put up. I'm sorry because that's not fair to you. So, I'm going to post all these little tidbits of information here on the website for all to see!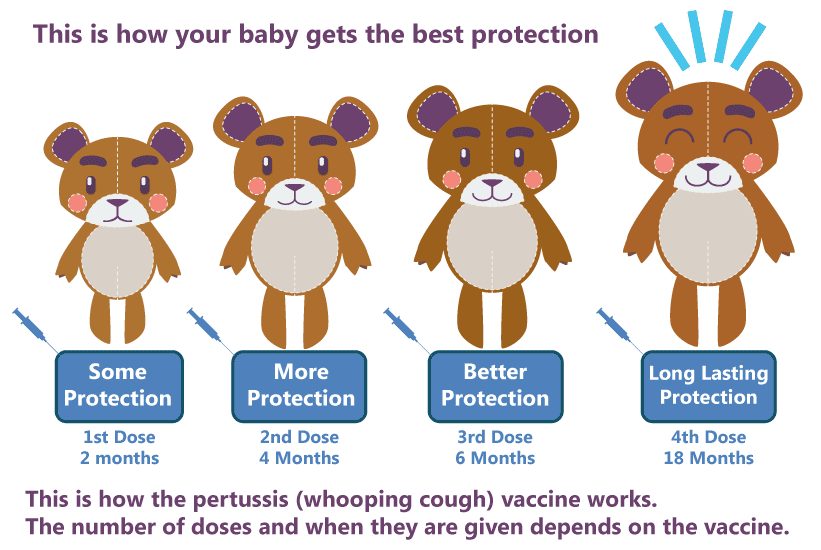 Today is about the importance of the pertussis vaccine to newborns.
First off, your baby can benefit so greatly from YOU getting the pertussis vaccine (most commonly given in the Tdap vaccine–includes tetanus, diphtheria, and acellular pertussis) when you are between 27-32 weeks pregnant. In about two weeks, ample antibodies to pertussis from you will pass to the baby and help protect him from birth to two months when he is able to get his first vaccine. (This must be done for every pregnancy!)
This is so important because pertussis can be life-threatening to your newborn. For more check out my article: "How to Protect Your Newborn From Pertussis.
Your baby will then get his DTaP vaccine ("The difference between Tdap and DTaP T") at 2, 4, 6, and 18 months. These boosters are important for the baby to develop long-lasting immunity to pertussis, as well as tetanus, and diphtheria. For more about boosters: Why Do We Need Boosters?
Pertussis can cause coughing so severe it could crack your baby's ribs. It can be life-threatening to children under the age of one, so make sure to protect your tiny one from this nasty disease!