Written by Moshe Rhodes and illustrated by Kristin Coghlan, Jenny's First Sleepover is a fascinating book for children (age 4 and up) that shows the dangers of vaccine-preventable diseases.
Here's the author:
As a millennial in the United States, I never really considered that I'd live through a full-fledged pandemic. Outbreaks of plague, smallpox, cholera, and even polio were distant occurrences relegated to the world of history books, third-world countries, and video games. Oregon Trail, anybody? Antibiotics, modern medicine, improved hygiene, and vaccination have proven to be largely victorious over the majority of infectious diseases. Clearly, I am not alone.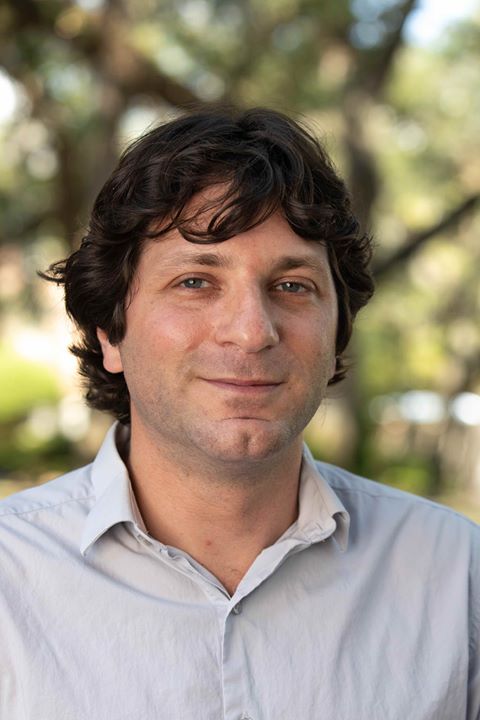 It is horrifying to watch the millennials and gen Zers crowding the Florida beaches during spring break 2020, fully aware of Covid-19. It is like watching a slow-moving car wreck to witness the ever-increasing rate of anti-vaxxers and vaccine hesitancy among members of my generation.
As a cancer survivor, recent father, and professor of microbial genetics, I wanted to take a stand against the rampant anti-vaccination that is endangering myself and those I hold dear. To that end, I recently wrote a darkly humorous satirical picture book Jenny's First Sleepover in an effort to combat the anti-vaccination rhetoric in the United States. In Jenny's First Sleepover myself and illustrator Kristin Coghlan endeavor to portray the real-world consequences of vaccine-preventable diseases in a light-hearted but in your face manner. Think Go the F—k to Sleep or A Day in the Life of Marlon Bundo meets vaccination.
My hope was that Jenny's First Sleepover would serve as a friendly reminder to people of the seriousness of diseases such as measles, tetanus, and diphtheria before we witnessed them first-hand once again. The clamor for a coronavirus vaccine may yet signal the death knell for the antivaccination movement and render Jenny's First Sleepover obsolete. That would certainly be a silver lining. Sadly, I have my doubts.
You can purchase Jenny's First Sleepover on Amazon and on Barnes & Noble
Find out more about Jenny's first sleepover visit www.jennysfirstsleepover.com and xx on Facebook