Below is a guest post by Lydia G., mother of three:
When I met my husband over about 15 years ago I was a quality control chemist at a pharmaceutical manufacturing plant. I tested raw materials and monitored plant reactions and the purification process. You cant fart in there without documenting it. So I know how much care goes into these products. Still, I fell for the anti-vax rhetoric. If it can happen to me, it can happen to anybody.
We moved for my husband's career when I became pregnant, so I quit my job. I knew I wanted to be a stay at home mom, and give my child the best start I could. I breastfed, I cloth diapered, I baby-wore and made my own baby food. I also planned to vaccinate. I did vaccinate. I got a flu shot while pregnant. I took her to her 8-week appointment. I was nervous. I remember sitting there thinking, we can't undo this if it goes wrong. But my daughter got 3 vaccines. And a few hours later she started crying and crying in a robotic high pitched squeal the likes I never heard. When she stopped she slept so deeply I was afraid she would stop breathing. She nursed poorly and stopped looking at me. This was scary. When I talked to the public health nurse, she brushed me off. She said this was normal, and that the baby was fine. When calling me for the next round of vaccines, she lied and said my daughter would not be able to go to school. Then she said there was a polio outbreak in Toronto brought by immigrants. Then she said she would do anything to vaccinate my baby. This broke my trust completely. I didn't know what to do. My daughter did get better after a couple of days, which seemed like an eternity.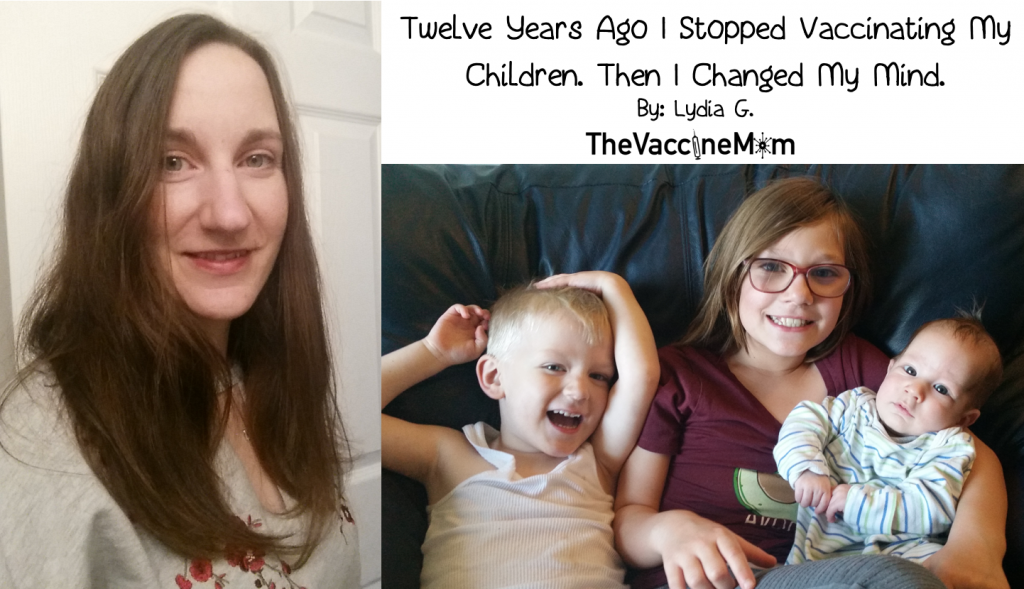 I brought her in for her 4-month vaccines, but I had lost my trust so I decided to skip DTAP-IPV-HIB because the anti-vaxxers convinced me that my daughter had "cry encephalitis" from brain inflammation. She got her MenCon-C and Prevnar and was fine, but after that, I fell into the rabbit hole and just could not continue. I became consumed by their stories. SIDS, autism, cancer, autoimmune disease, allergies. They shared PubMed studies and articles. I believed these parents and supposed health professionals. I believed I was saving my child. That maybe I could prevent her from getting my autoimmune disease. I went on to have 2 more children. I did not vaccinate them at all. I ran into other moms that were questioning vaccines and we felt like we were sparing our children. It was a dirty secret. We knew the other moms feared us. So we kept our mouths shut. That said I was never one to say nobody should vaccinate. I believed that we should have informed consent. And that we should do what we feel is best for our families.