Guess who is the new video blogger for Vaccinate Your Family's blog called Shot of Prevention? Yours truly!
Check out the first video! The Vaccine Mom Busts Flu Myths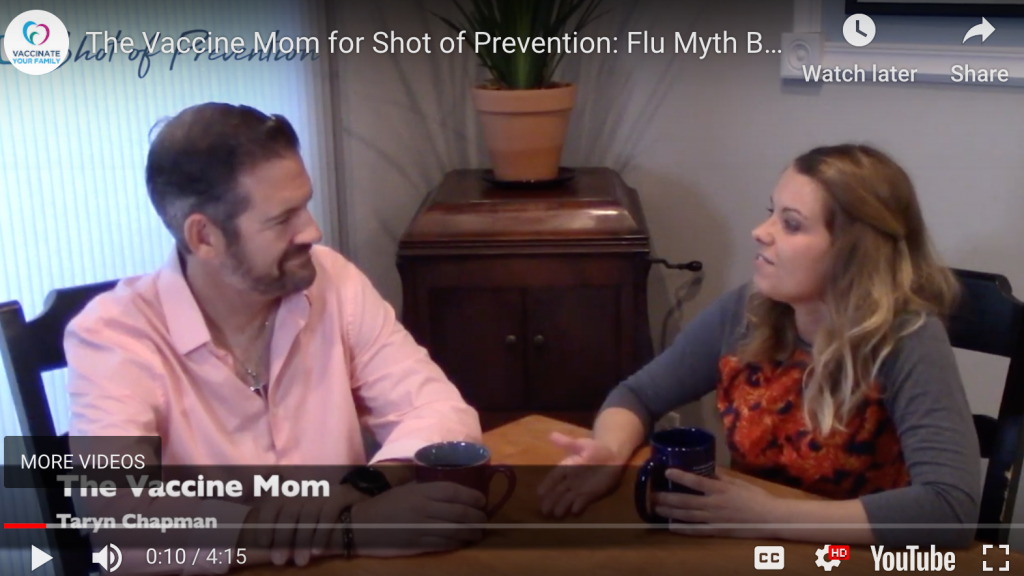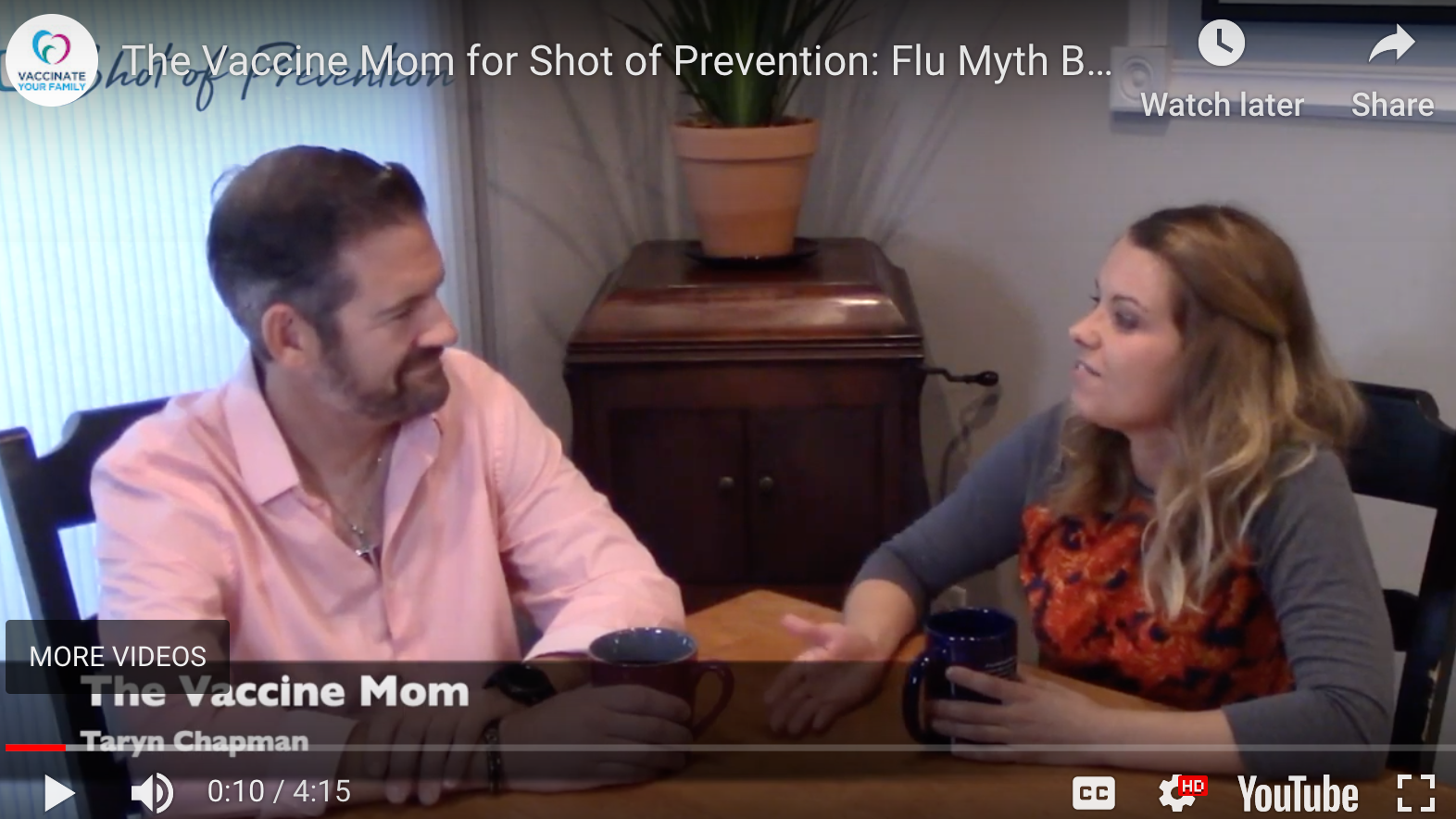 Vaccinate Your Family is thrilled to welcome Taryn Chapman, the creator of The Vaccine Mom, who will be offering up regular Video Blogs for Shot of Prevention on a variety of topics. Taryn is a molecular biologist and medical writer who is on a mission to bring science to the public in relevant and meaningful ways. Read more about the "The Vaccine Mom" in our About Us Section.
I hope you will enjoy this video discussing the importance of timely flu vaccinations for your family! My goal is to help vaccine-hesitant parents make the informed decision to vaccinate. By connecting as a mother and creating meaningful conversations, parents tend to be more open to accepting that vaccines are safe and effective. I'm hopeful that my videos will help more parents choose to vaccinate their families.