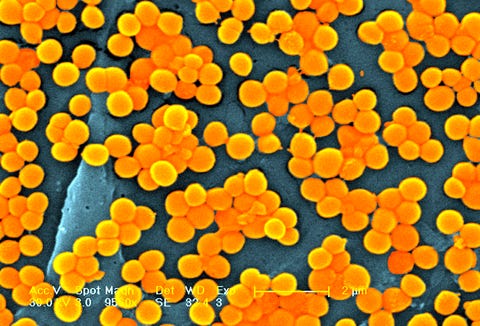 Many disease-causing bacteria are now resistant to antibiotics that once aided in removing them from our bodies, meaning they are learning to defend themselves against these drugs. Once they have learned how to do so, they are able to survive and take over, then pass that information on to other germs. We have been calling these germs antibiotic-resistant (AR) bacteria or superbugs.
You may have heard of MRSA, or Methicillin–resistant Staphylococcus aureus, an AR that attacks the skin and soft tissue. This nasty germ has become so hard to treat due to the fact that we are no longer able to use certain types of antibiotics to treat it.
MRSA is just one of many superbugs. Antibiotic-resistant bacteria kill more than 23,000 Americans each year.
But what if the bacteria become resistant to ALL or nearly all of the antibiotics known to treat it?
That would be a nightmare.