In light of the coronavirus vaccine conspiracies, there's hope that vaccine educators and advocates will be able to help dispel some of the misinformation and help people make the informed decision to vaccinate.
I invite you to read the article below from Elemental. Lots of experts weigh-in, including yours truly!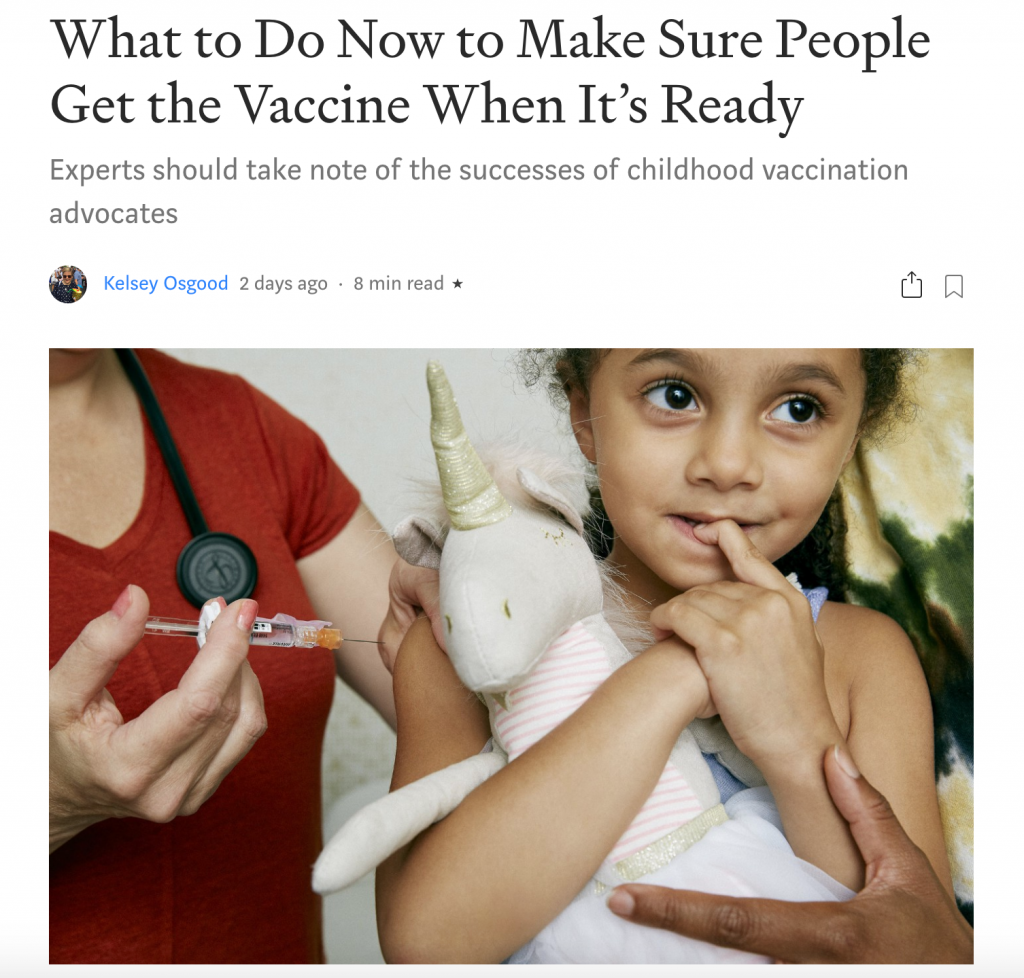 Elemental What to Do Now to Make Sure People Get the Vaccine When It's Ready.