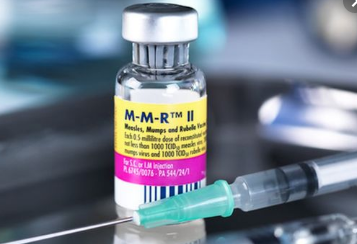 This current 2019 outbreak in the US has us all wondering if we need to get re-vaccinated against the measles. So, do we?
If you don't have time to go on here's the gist:
You're most likely protected for life if you have already had the measles or you were vaccinated with TWO doses after 1968. If not, read on. (Just do that, anyway.)
The measles vaccine became licensed in 1963 and it was later combined with the mumps and rubella vaccines as the MMR vaccine in 1971.
A version of the vaccine used between 1963-1967, however, wasn't as effective as it is currently. This is when they introduced a killed version of the vaccine instead of the highly effective live (but not infectious) vaccine such as the one we have today.