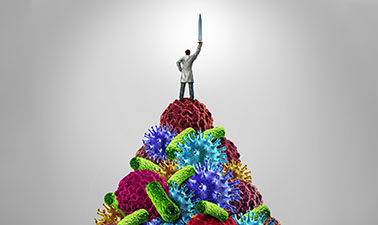 Did you know you can find an incredible number of free online classes from major universities all over the world at edX.org? If you didn't, you need to jump on over there immediately and check out all there is to offer. Speaking of incredible classes…
Professor of Cell Research & Immunology at Tel Aviv University, Jonathan M. Gershoni, wants to welcome all of you to join his new FREE online class "Viruses & How to Beat Them: Cells, Immunity, Vaccines".
This is a class welcome to anyone interested in basic cell biology, virology and immunology. There is no need for a well-developed understanding of science. The free online class is geared to non-science/biology majors, parents, and adults at or above the high school level.
What will you learn?
The makeup of cell structures (organelles) and their functions
What happens to our body when it is infected by viruses
How our immune system operates to protect us
The pros and cons of vaccination
The course is intended to help you make informed decisions about vaccines and better appreciate how our bodies cope with viral infections. But it's not all about throwing information at you. The professors and speakers in the course keep it light and entertaining.