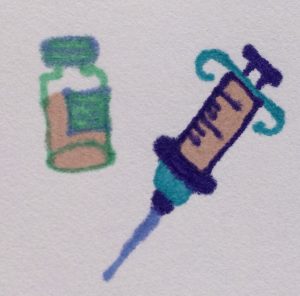 Are there fetal cells in vaccines? No. Do some vaccines contain viruses grown in cells from human fetal origin? Yes. But, I feel this needs some explanation.
And before I get started, this isn't meant to be a debate or opinion article. These are just the facts as I've researched them. And before I get into the issue at hand, you're going to be getting a microbiology lesson…
The cell theory states: All cells arise from pre-existing cells.
Remember the term mitosis from biology class? That's how parent cells make their daughter cells. The parent cell replicates all of their chromosomes into two sets and then splits into two cells, leaving one set of chromosomes in each cell. That's it, in a nutshell. This happens over and over and over: parents forming daughters, and daughters becoming parents and forming more daughters.
Read moreDescendants of human fetal cells in the making of vaccines