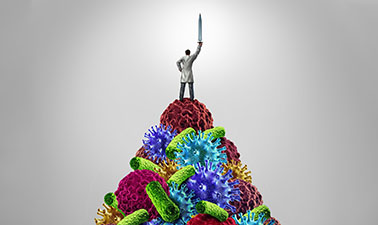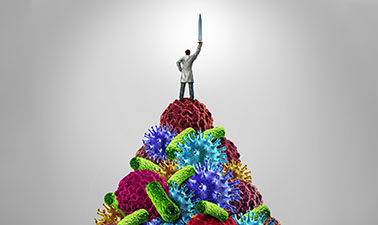 Did you know you can find an incredible number of free online classes from major universities all over the world at edX.org? If you didn't, you need to jump on over there immediately and check out all there is to offer. Speaking of incredible classes…
Professor of Cell Research & Immunology at Tel Aviv University, Jonathan M. Gershoni, wants to welcome all of you to join his new FREE online class "Viruses & How to Beat Them: Cells, Immunity, Vaccines".
This is a class welcome to anyone interested in basic cell biology, virology and immunology. There is no need for a well-developed understanding of science. The free online class is geared to non-science/biology majors, parents, and adults at or above the high school level.
What will you learn?
The makeup of cell structures (organelles) and their functions
What happens to our body when it is infected by viruses
How our immune system operates to protect us
The pros and cons of vaccination
The course is intended to help you make informed decisions about vaccines and better appreciate how our bodies cope with viral infections. But it's not all about throwing information at you. The professors and speakers in the course keep it light and entertaining. 
"Each Lesson presents historical anecdotes relevant to past and current epidemics. The science is kept to a relevant but not overly detailed level.  All the videos are accompanied with amusing and colorful rich animations. Lab demonstrations have been designed to illustrate the basics of growing bacteria, studying viruses and how blood tests work," says Dr. Gershoni.
The lessons include discussions and interviews with some of the world leading experts in the field (including 4 Nobel Laureates) that have also agreed to share their personal opinions on the value of vaccination.
Here are a few links to some classes from the course that you can check out. These videos are short and very entertaining. I suggest you take a minute to check them out:
When you finish this course you will have an excellent knowledge and appreciation of how our bodies combat disease.
If you're ready to enroll for FREE, click the link below:
https://www.edx.org/course/viruses-how-beat-them-cells-immunity-israelx-virus101x#!
There is also the choice to enroll for a formal certification (for a small fee) that you can add to your resume!
Even though I already have studied these topics extensively, I'm still excited to learn from experts in their fields. Don't ever stop learning, friends.
I've already joined the class, which begins Tuesday November 28th. Join me. Why not? You have the chance to better yourself for FREE!
I hope to "see" you all there!
A little more on Professor of Cell Research & Immunology at Tel Aviv University, Jonathan M. Gershoni:

Dr. Gershoni has spent the last 37 years researching viruses and the molecular mechanisms of how our immune system combats infection. 
For the last 25 years he's been teaching classes such as Introductory Cell Biology, Introductory Virology and Introductory Immunology to Undergrads at Tel Aviv University, the largest University in Israel.
In the last 5 years he has developed and taught a unique course directed to Non-Biologist undergrads in a similar format to this free class. And it was this course that motivated him to develop Viruses & How to Beat Them: Cells, Immunity, Vaccines.
"There is no doubt that we all want what is best for our children.  I have developed the course un-judgmentally and sincerely with the idea that through my professional experience and perspectives I can honestly portray a clear picture of the subject matter and address many of the genuine concerns that have been the focus of sometimes biased and very confusing debate.
It is with this mission in mind – I have devoted the last year and a half in working with TAU-online to produce this course," says Dr. Gershoni.